First, find some children to help you pick dandelions.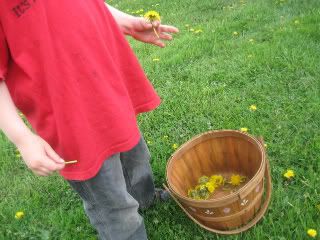 The recipe calls for 35 cups of dandelions, so spend as long as you can stand picking them.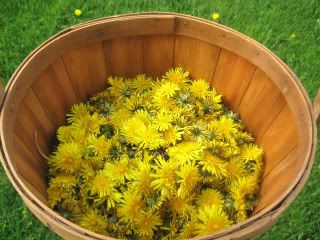 Frolic home.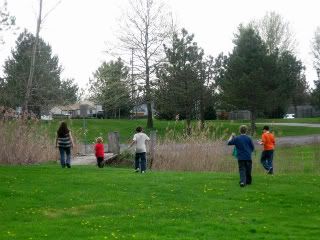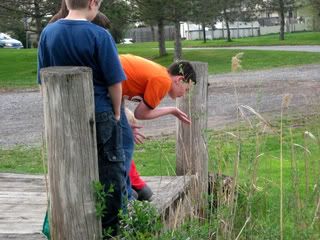 Recruit a couple of friends into drinking wine and peeling all the petals off of the dandelions. Apparently, there can be no green as this will make the wine bitter. Settle in for a good 5 hours until your thumbs are stained and your back is aching. Notice you have nowhere near 35 cups. But pretend like it doesn't matter.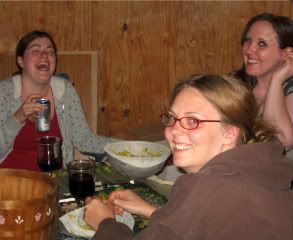 Work your magic.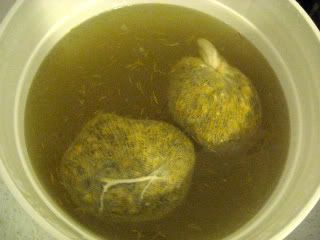 Cross your fingers and let the fermenting begin.